How CentraVent Whole House Fan Works
Most homeowners monitor their electric usage and are very aware their electric bills are increasing despite conserving power. By now most homeowners know that the Air Conditioning of your home is one of the most expensive utility costs they will incur. The Whole house Fan industry is an alternative to the Air conditioner, when it is cooler outside than inside your home. However, most whole house fan companies are lacking in ingenuity and are stuck providing consumers with a basic box with a barometric damper and a ducted fan with a standard on and off switch – Until Now! CentraVent LLC has come up with a Whole house Fan system that takes whole house ventilation to another level.
The CentraVent's patented Whole House fan system is truly revolutionary and works with your existing Air Conditioning unit. Let us explain why the CentraVent is so revolutionary. To start with, it is the only plenum resident Whole house Fan. What this means is the CentraVent system will fit into most ceiling return plenums for your existing HVAC unit requiring no additional hole to be cut in your ceiling. Most people do not want another large hole cut in their ceiling if possible. Next, the CentraVent works with and reads what the HVAC unit is doing. The CentraVent system can determine whether it is cooler outside than inside your home with its built-in sensors. By knowing this, the CentraVent system can determine whether it is more efficient to shut the A/C off and activate the CentraVent Whole house Fan, saving you money and lowering your power consumption during high peak load events.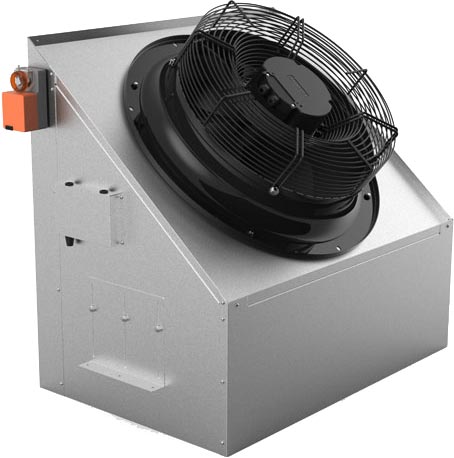 The CentraVent App allows the consumer to set their own parameters to activate what is called the "Eco-mode" setting. This Eco-mode setting is designed to monitor the HVAC and the indoor and outdoor temperatures allowing the consumer to customize their settings based on their location and comfort needs. Once the settings have been customized and turned on, the consumer no longer needs to be involved. The Eco-mode will run hands free at this point and the consumer won't even realize the CentraVent is running in place of the air conditioning. They will however, notice a drop in their power consumption, which is always a good thing. CentraVent has several common sense products that will make life a little easier for consumers.
 The CentraVent patented Filtered Free Cooling system (FFC) is designed to work with the CentraVent Whole house fan system to bring outside filtered air into the home when the whole house fan turns on. This means you do not need to be home to run your CentraVent Whole house fan. You do not need to leave a door or window open while running the CentraVent in Eco-mode. The FFC activates automatically and is plugged directly into the CentraVent system. The FFC makes the CentraVent system truly state of the art and the only product on the market, to bring clean filtered air into your home while running a Whole house Fan. The CentraVent FFC will be available in the beginning of 2024.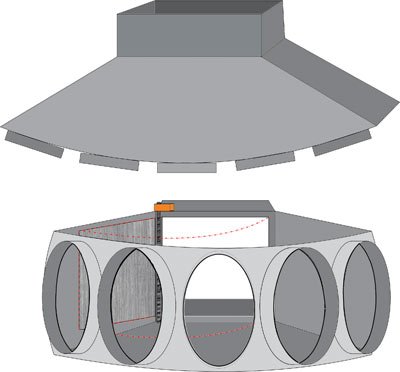 CentraVent also has designed a Luxurious Filtered Lighted Return Air Ceiling Vent and Lighted Kitchen Makeup Air Vents to replace the standard square vents available today that have no imagination involved. Visit us at Centravent.com and USCVT.COM to learn more about our revolutionary products that were all designed with common sense technology.